WHO HAS INVESTED


IN KROSNO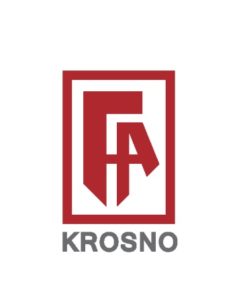 Although FA Krosno S.A. started production 12 years ago, our company employs people with 30 years of experience in the industry. A qualified staff and higher-education institutions which educate further potential employees at technological and engineering majors is undoubtedly one of the assets of the market in Krosno.  When our company experienced difficult times during the global motor industry crisis, we could rely not only on support and understanding from our whole team, but also on assistance and support from the authorities of Krosno.
Close cooperation with the town is extremely essential in running a business – readiness to meet and discuss, administrative support, efficient and prompt handling with entrepreneurs' requests. We are not surprised by the fact that Krosno has been at the top in business-friendly town rankings for many years. Our company is developing all the time – when we started production in 2006, we manufactured 800,000 gas springs annually; and this year we will manufacture 4,000,000 gas springs. Such development required enormous investments and constant implementation of innovations, therefore, attractive labour costs and competitive prices of real estate offered by the market in Krosno are of immense significance.
Within the last 12 years, Krosno underwent a dramatic transformation – new roads were built, business environment infrastructure is developing strongly, and the town is managed as a profitable enterprise. I think that Krosno has a tremendous potential to develop and is an extremely attractive and friendly place for investors.
Leszek Waliszewski
President of the Management Board of FA Krosno S.A.

Municipal Office of Krosno

ul. Lwowska 28 A
38-400 Krosno